SERVING HOUSTON APARTMENT INDUSTRY NEEDS
At METROPOLITAN STAFFING SOLUTIONS, we consider ourselves your professional partner and we take that honor quite seriously. Time is money, especially in today's marketplace and we work diligently to understand your company and your unique needs. We don't send you people we hope might work—we send you qualified, experienced apartment professionals with the skill sets you need and the personality and professionalism you want.
Our relationship with top-ranked management companies and high growth communities provide exceptional positions not openly listed elsewhere. Our clients consistently seek the best and the brightest apartment professionals for positions including, regional manager, property manager, lead maintenance technicians and like in all areas of the apartment industry. We welcome the opportunity to hear from you regarding your particular expertise, experience, and career goals. Our portfolio of the most qualified Houston apartment industry staffing associates in Houston, TX is always open to experienced, talented apartment professionals.
Our Cleints
Request Callback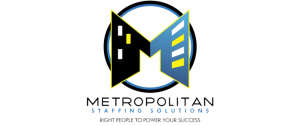 Contact Us
Contact Details
info@metropolitanstaffingsolutions.com
4001 N. Shepherd Ste #212
Houston, Tx 77018